As we work together, you'll find that our integrated approach to organizational strategic planning, revenue strategy, and communications generates superior results, in terms of direction clarity to fundraising revenue and in community impact. These results are important to us; in fact, it's why we're here.
Organizational development is a priority for you—and for us. You want to help build capacity in those you're helping, and we want to help build capacity in your organization.
You believe in the value of what you're doing—and we believe in the mission and value of social impact organizations to bring about change in individuals and society.
In working with stakeholders and donors, it's your goal to start a relationship and engage for the long-term—and that mirrors our approach to your organization.
We know stakeholder engagement and fundraising is most effective with full stakeholder involvement, so we prioritize the increasing of corporate, board, and individual support. We want your organizational strategic planning, relationship development, communications, and fundraising activities to make an impact, so we assess assignments and accept only those where we can help you make a measurable difference.
We understand that your mission drives all you do. And our mission is to support you.
---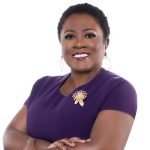 Valeria Lassiter

, Founder and CEO

Endorsed by clients as a top strategist, Valeria Lassiter brings expert analysis and unmatched energy to guide executives and leadership boards in organizational planning, revenue growth, and stakeholder communications. In 2003, she formed her management consulting firm, Lassiter & Associates, LLC, to provide mission-driven organizations with smart strategic planning, fundraising, tailored coaching, and creative training solutions.
Valeria has forged a career in public affairs, community-based organizations, and corporate philanthropy. As an adjunct faculty member with the Georgetown University Center for Public and Nonprofit Leadership Program, she has trained more than 1,000 nonprofit executives in resource development. Valeria is a sought-after trainer and coach and has shared her experience and insight in such programs as Building High Impact Nonprofits of Color, an initiative sponsored by JP Morgan Chase Foundation and Prosperity Now; and the SPARK Program to build an inclusive social entrepreneurship ecosystem, sponsored by the Case Foundation and the Ewing Marion Kauffman Foundation.
Valeria holds a Bachelor of Arts degree in communications from East Carolina University, a Master of Divinity degree from Colgate Rochester Divinity School, and a Master of Business Administration degree from Babson College. She is currently Chair of the NEA Foundation and has served as a member of the East Carolina University Foundation Board of Directors and as the chair of the Women's Philanthropy Roundtable at East Carolina University. Valeria is a graduate of Leadership Montgomery County, Maryland, and a judge for the 2020 AND 2021 .ORG Impact Awards.
She is the author of "Exploring the Experiences of Leaders of Color and Philanthropy" (March 2020) and "5 Things Nonprofits Can Control During Hyper Change" (April 2020).
---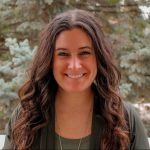 Jessica Harlan

, Director of Project Management and Operations

Jessica brings over 9 years of experience in the corporate and nonprofit sectors utilizing her strengths in operations, project management, human resource management, and relationship building. She specializes in creating, improving and implementing operational systems, recruiting and onboarding, and project management. 
Jessica is the director of the project management team and operations for Lassiter & Associates, leading key client and internal projects as well as building a dynamic team to help our clients achieve the impact they want to make in the world.
Prior to Lassiter & Associates, Jessica worked at Arrow Electronics, Marathon Petroleum, Williams Lea Tag and nonprofit Oglebay Resort/Wheeling Park Commission. She has led a women's meditation and mentorship group in her community. 
Jessica holds a Bachelor's of Science with a Specialization in Marketing from West Liberty University and a Master's of Business Administration from Wheeling University. She also holds a PHR Certification.
---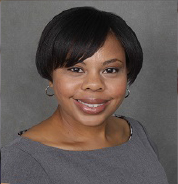 Gail Arinzeh

, Senior Consultant

Gail has over 10 years of corporate marketing, event management, and strategy experience. For over five years, she held various marketing communications, planning, and strategy positions with Comcast Corporation, most recently serving as Vice President, Marketing Communications and Competitive Strategy for the company's Midwest Division.

She also served as director of marketing for Kmart Corporation, where she was responsible for building and executing national strategic, growth-oriented co-marketing programs with key Kmart vendors, external organizations, and celebrity partners.

Since 2011, she has served as Senior Consultant with Lassiter & Associates providing event design, planning, and management to advance client goals.

Gail holds a Bachelor of Business Administration degree in accounting from the University of New Mexico and a Master of Business Administration in marketing from the University of Michigan.
---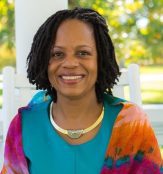 Cheryl S. Clarke

, Senior Consultant

With more than 25 years of experience in nonprofit management leadership and corporate philanthropy, Cheryl S. Clarke brings a wealth of insight and expertise from her distinguished career at a Fortune 500 corporation.
Cheryl was a former deputy director at the Freddie Mac Foundation, where she was responsible for distributing $30 million annually to charitable organizations. Also, held positions as a Human resource manager and diversity officer for Freddie Mac.
She is an active board member, Washington Regional Association of Grantmakers (WRAG) and the Nonprofit Roundtable of Greater Washington; member of Leadership Greater Washington.
She holds a bachelor's degree in Psychology from American University.
---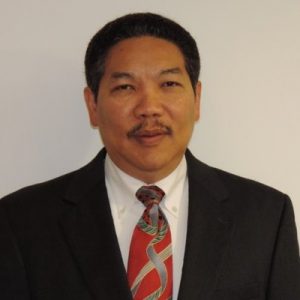 Barry Lee-Soy

, Senior Consultant

Barry has more than 20 plus years of experience dedicated to helping companies and organizations effectively manage for today and creatively build to the future. He is a creative and analytical strategist experienced in blending emerging trends and internal capabilities to develop, implement, and monitor the execution of business strategies.
Career highlights include various strategy positions in the technology industry at HP; consulting IBM Global Services' restaurant and cruise industry clients on the transformation of planning and performance/management reporting processes; enabling a large Booz Allen Hamilton public sector client to develop the capability to detect, treat, and monitor categories of non-compliant tax return preparer behavior; and collaborating with AARP Services Inc's Health Products and Services (HPS) business units on creating actionable product and service concepts based on human-centered methodology and design thinking.
Mr. Lee-Soy has an MBA from the Carnegie Mellon University, and Bachelor degrees from Pace University and the University of South Florida.
---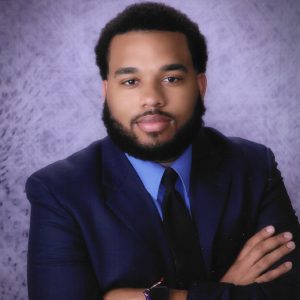 Luis Gomez

, Marketing Assistant

Luis Gomez is a marketing professional with a focus on sales and digital marketing. He has over five years of experience working in retail sales with large brands such as New Balance. At Lassiter, Luis implements analytical strategies to help support fundraising and communications campaigns and business development.
He holds an Associates of the Arts degree in Business Management from Montgomery College, a Bachelor of Science degree in marketing from the University of Maryland, College Park, and continued studies in the master's level program for Informational Systems at University of Maryland, College Park.
Luis is an avid sports fan. He likes to play and watch football, basketball, and baseball. Go Ravens!
---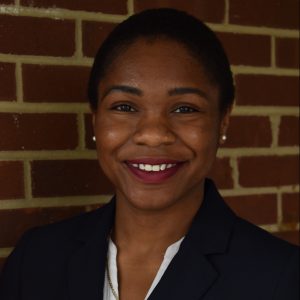 Cassandra Harding

, Research Development Associate

Cassandra "Cassie" Harding always leads with a question. Her natural curiosity and affinity for storytelling motivated her to earn a Bachelor of Arts in History with honors from Davidson College. Cassie, with her extensive research experience, excels at critical thinking, concise writing, and effective presentation. She is a recognized co-author of a chapter within a pending scholarly publication about race relations and the law in the 20th century South.
As a member of the Lassiter & Associates team, Cassie oversees the development of articles for the  Thought Leadership series. Her role involves brainstorming, research collection, draft writing, and revision—with an end goal of producing informative work for social change.
---